The lithium disilicate (LS2) IPS e.max effectively combines esthetics and efficiency. The high-strength glass-ceramic can be used in many different situations. The indication spectrum ranges from thin veneers (0.3 mm) and minimally invasive inlays and onlays to partial crowns, full crowns.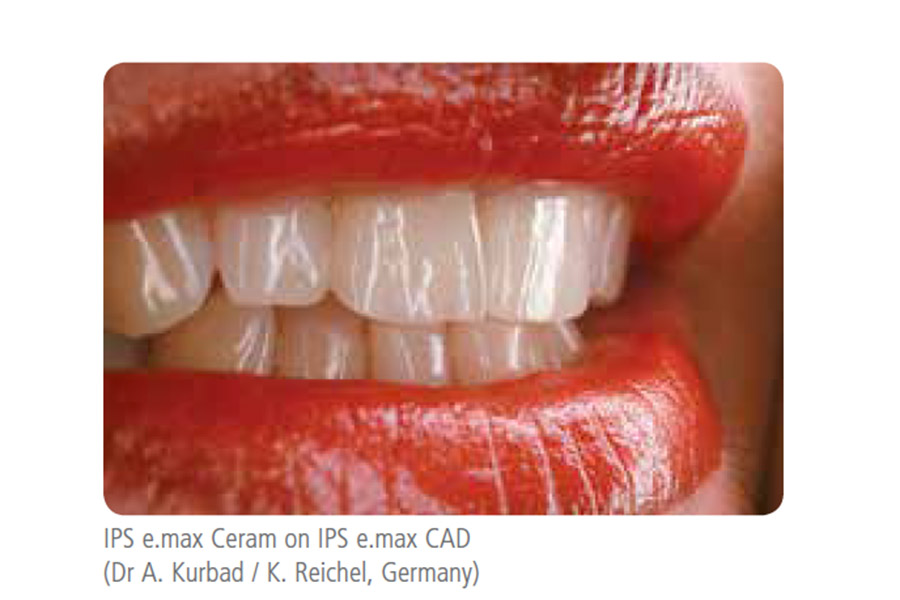 Dental patients of today are looking for more than just a healthy and functional restorative solution. Esthetics is playing an increasingly important role in their choice of dental restorations. As all ceramics are both biocompatible and esthetic, these materials are rapidly growing in popularity.
IPS e.max® allows you to offer your patients exceptionally beautiful restorations which also demonstrate high mechanical strength. You are bound to appreciate the wide range of possibilities that this innovative all-ceramic system will open up to you.